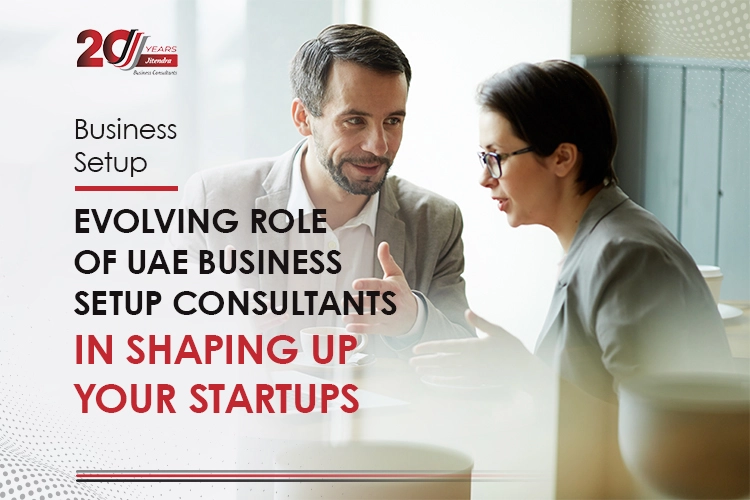 Foreign investors are increasingly getting attracted to the landscape of business setup in Dubai due to the emirate's investor-friendly policies, ease of doing business, safer living environment, robust infrastructure, open economy etc. However, foreign investors need to have extensive knowledge about the local market and the laws to make the proposed business a success. Having market knowledge out of blue is practically impossible, and that's why foreign investors register their startups through business setup consultants in Dubai.
Business setup consultants have a profound role in simplifying the process of company formation in Dubai. However, over the years, the role of business setup advisers in Dubai has evolved for the benefit of foreign entrepreneurs. The recent regulations introduced by the UAE government is one of the top reasons why the role of company formation specialists has evolved. Stated below are the roles and responsibilities of business setup experts in Dubai:
Choosing the Right Business Location 
Where to set up a business in Dubai is a strategic decision that every foreign investor must make before drafting the application. Investors can register their UAE company in any of the 45 free zones, mainland or incorporate as an offshore entity. Each of these business locations has its pros and cons, for which business setup consultants in Dubai can advise the investors. For instance, a mainland company can trade anywhere in the UAE, but free zone companies are not allowed to do business outside the free zone premises. Offshore entities are not allowed to do business activities within the UAE.
Selecting a Legal Structure & Activities 
Be it a free zone or mainland entity, choosing the activities and legal structures is a mandatory step. Foreign investors will have a tough time choosing from thousands of activities permitted by each licensing authority. Similarly, determining the right legal structure based on the number of shareholders is a critical decision. Investors' plans for a business setup in Dubai will go wrong if these two choices are not proper. However, business setup consultants in Dubai can help investors to navigate these two challenges.
Mainland Company Registration 
The process of business setup in Dubai mainland involves complex procedures and requirements. Mainland company formation in Dubai is regulated by the Department of Economic Development (DED). DED has set out some stringent requirements that require expert assistance from business setup consultants in Dubai. For instance, certain highly regulated activities such as accounting, engineering, consultancy services etc. require external approvals from relevant ministries and government departments. Business setup advisers can assist entrepreneurs with obtaining external approvals.
Free Zone Company Registration 
There are around 45 free zones in the UAE and over 30 are located in Dubai. Each free zone has its features and cost structure. Each free zone caters to a specific sector and offers licenses that match that industry. Moreover, the facilities offered by each free zone differ from each other. Entrepreneurs need to do the extensive groundwork to compare and select the free zone that aligns perfectly with their business plan. Choosing the wrong free zone will hurt their businesses. However, business setup consultants in Dubai can advise foreign investors on facilities, activities, and features offered by each free zone.
PRO Services & Immigration Services 
Applying for a UAE Residency visa and clearing the immigration processes are critical for the success of company formation in Dubai. Foreign investors will also be required to sponsor the visas of their employees, family, drivers, maids etc. Moreover, the UAE has introduced specific visas such as investor visas, Golden visas, retirement visas etc. PRO services offered by business setup consultants in Dubai will come in handy for investors to tackle these challenges.
ESR, UBO & AML Compliance Services 
The UAE has introduced an array of regulations applicable to the mainland, free zone and offshore companies. They are Ultimate Beneficial Ownership (UBO), Economic Substance Regulations (ESR) and Anti-Money Laundering and Combatting Financing of Terrorism (AML-CFT). Maintaining UBO registers, filing ESR Notification & Report, developing robust AML-CFT policies etc. require expert assistance.
Furthermore, companies that fail to comply with such requirements will be penalised heavily. Even companies undergoing liquidation in Dubai are required to meet such requirements. Business setup consultants can help the companies avoid penalties by ensuring compliance with ESR,  UBO & AML-CFT.
How can Jitendra Business Consultants Help you? 
Undertaking the process of business setup in Dubai requires extensive knowledge of market conditions, regulatory authorities, immigration & labour laws etc. Moreover, the newly introduced laws such as ESR, UBO and AML-CFT have increased the compliance burden of entrepreneurs. This is where the role of business setup consultants in Dubai such as Jitendra Business Consultants (JBC) become critical for foreign investors.  JBC helps investors to navigate challenges such as applying for visas, selecting business activities, determining legal structures etc. JBC also provide compliance services related to ESR, UBO, AML-CFT etc. Call us today to ensure a hassle-free company formation in Dubai.