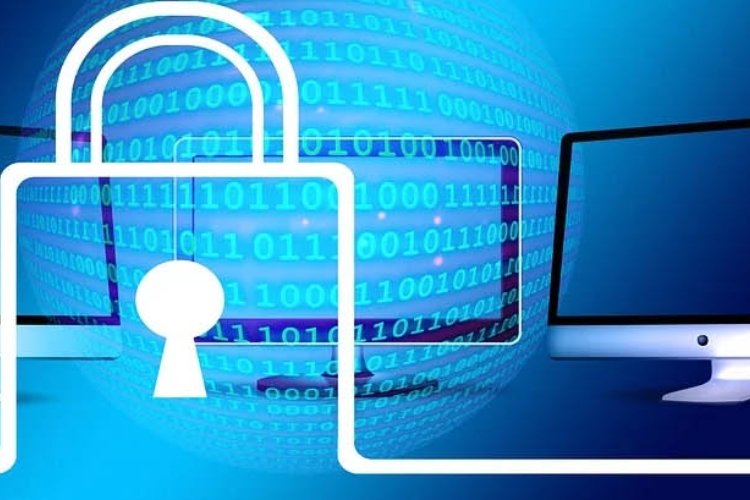 Setting up a security equipment installation and maintenance business in Dubai mainland is a lucrative opportunity for foreign investors. The exceeding number of high-rise buildings (both residential & commercial), high-profile events and the government's commitment to ensure the safety and security of its residents, citizens and tourists, catapult the demand for security equipment installation and maintenance companies in Dubai mainland. However, you need to navigate the regulations of business setup in Dubai to get the license.
The process of obtaining a security company license in Dubai mainland is not that easy. The security equipment installation and maintenance activity is a special activity regulated and controlled by the Security Industry Regulatory Agency (SIRA). Approval from SIRA is required for you to register a security equipment installation and maintenance firm in Dubai mainland. Business setup consultants in Dubai can help you navigate such complex requirements and obtain a license without any hassle.
If you are an investor planning to start a security equipment installation and maintenance business, this article will help you with all the necessary details. Read ahead to know the requirements and steps you will be required to deal with while starting the business:
Obtain a Mainland Trade License
Before applying for SIRA approval in Dubai, you need to obtain a trade license issued by the mainland licensing authority. The Department of Economy and Tourism (DET) is the competent authority issuing trade licenses for companies in Dubai mainland. DET issued the Security Equipment Installation & Maintenance as a commercial license under the activity code: 4321009.
The license covers activities such as installing security systems and equipment including security doors, metal detectors, thermal binoculars, and police specialized equipment, also, as surveillance equipment such as observation cameras, anti-burglar, motion detectors, intercoms, alarms, access control, barrier gates, it involves repairing and maintaining such equipment. Company registration consultants in Dubai can help you apply for the license.
Steps for Obtaining a Trade License in Dubai Mainland
The following are the steps involved in the formation of a security equipment installation and maintenance business in Dubai mainland:
Select the business activity
Reserve a name for the company
Determine an appropriate legal structure
Obtain DET initial approval
Get SIRA approval
Rent an office space & obtain the Ejari
Submit the documents
Make the payment
Receive the Trade license
How to Obtain SIRA approval for a security equipment company?
After obtaining the trade license, you should apply for SIRA approval in Dubai. This can be a hard task if you proceed without the assistance of company registration consultants in Dubai. Remember the following things before applying for SIRA approval in Dubai:
Familiarize Yourself with SIRA Guidelines
Register your company with the DET and obtain a trade license
Ensure that your technicians have the necessary certifications and training recognized by SIRA.
Prepare the required documents, which may include an application form, trade license copy, company profile, proof of insurance, technical certifications, details of company structure, security plans etc.
Submit the completed application and all supporting documents to SIRA
Pay the required application and processing fees as specified by SIRA. Keep copies of payment receipts for future reference.
SIRA may conduct an inspection of your premises to verify that your company meets the required standards and guidelines
After submitting the application, await SIRA's review and approval process. This may take some time, so be patient and follow up as needed.
Once approved, your technicians may need to undergo additional training provided by SIRA to enhance their skills and knowledge.
Why is a security equipment company in Dubai so lucrative?
Starting a security company in Dubai can be profitable for several reasons:
Safety and Security Consciousness: Dubai places a strong emphasis on safety and security. The government has implemented robust security measures to ensure the well-being of residents, tourists, and businesses.
Booming Construction Industry: Dubai is known for its booming construction industry, with numerous high-rise buildings, residential complexes, commercial properties, and infrastructure projects. These developments require comprehensive security systems, including surveillance cameras, access control, and alarm systems.
Demand for Event Security: Dubai hosts a wide range of events, including international conferences, exhibitions, sports events, and concerts. Event organizers require professional security equipment and surveillance systems to ensure the safety and smooth operation of these events.
Technological Advancements: Dubai is at the forefront of technological advancements, and the security sector is no exception. The city encourages the adoption of innovative security solutions, such as AI-based surveillance systems, facial recognition technology, and smart access control systems.
High-End Residential Market: Dubai has a significant number of luxury residences, villas, and gated communities. These affluent neighbourhoods often require sophisticated security systems to protect residents and their properties.
Set up through the Best Business Setup Advisers in Dubai
While the security industry presents profitable opportunities, it is essential to conduct thorough market research before applying for a trade license in Dubai mainland. Business setup consultants in Dubai may come in handy for foreign investors to deal with local laws and regulations. When it comes to providing business setup services in Dubai, Jitendra Business Consultants (JBC) is the most trusted name.
We have a team of highly qualified experts who can guide you on SIRA regulations and the UAE Immigration and Labour laws. JBC offers a diverse range of services including drafting the license application and other documents, assisting with external approvals, processing UAE residence visas, bank account opening etc. We also help you apply for UAE Golden Visas and Green Visas. JBC also helps the companies comply with recent regulatory requirements related to Economic Substance Regulations (ESR), Ultimate Beneficial Ownership (UBO) and Anti-money Laundering (AML) laws.