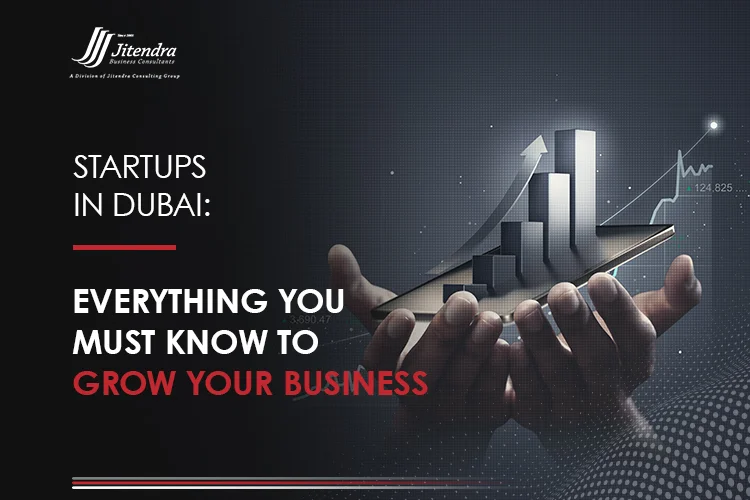 Dubai is a hotbed of promising startups thanks to the proactive support of both the local and federal governments. The environment of business setup in Dubai is, without a doubt, highly conducive to startups due to reasons like tax incentives, long-term visa options, easy access to funding, world-class infrastructure, and the presence of 45-plus free zones that offer flexible company formation opportunities.
Moreover, it is easy to obtain a startup license in the emirate if you apply through business setup consultants in Dubai. However, not every startup incorporated in Dubai can taste success. There are multiple factors to consider for startups to grow their business in Dubai. Let's now go through some of the reasons you must know to grow their startups in Dubai:
Strong Support from the Government
Support from the government is the primary requirement for startups across the world. Fortunately, Dubai startups can find support from government agencies such as Scale2Dubai, Hamdan Innovation Incubator (HI2), and Dubai Entrepreneurship Academy. These agencies and departments provide mentoring and training to upcoming startups in Dubai.
Mentoring from Incubators and Accelerators
Setting up a startup in Dubai is not a hard task as entrepreneurs can find support from a wide range of startup incubators and accelerators. These incubators provide support for entrepreneurs to launch their startups in Dubai in the form of coworking spaces, professional networking opportunities, and necessary grooming. The most prominent incubators and accelerators approved by the Dubai SME, are Re-Urban Studio, The Co-Dubai, ASTROLABS, The Higher College of Technology-Dubai Men's Campus, Bedayat, British Centers for Business and TALG Incubator. Business setup consultants in Dubai can help you launch your startup hassle-free.
Free Zones and Supporting Infrastructures
There are more than 45 free zones in the UAE and the majority of them are located within Dubai. The free zones offer exclusive benefits such as 100% foreign ownership (without the need for a local sponsor), freehold property rights, and access to world-class infrastructure. You can set up a startup in Dubai free zones by accessing all the business setup services under one roof. Furthermore, the newly introduced UAE corporate tax allows the free zone companies to continue to enjoy their tax benefits if they meet all the regulatory requirements and maintain adequate substance in the country.
Launching a Startup in Dubai Is Easy
Registering a startup in Dubai is a straightforward process if you have all the documents ready with you. You can set up a startup in Dubai in the following simple steps:
Choose a business activity
Name your company
Choose a legal structure
Rent a space or flexi-desk
Obtain external approval for special activities (mainly applies to mainland companies)
Submit the documents
Obtain the license
Get the residence visas
You Can Get Multiple-Visa Options
Obtaining long-term residency is no more hurdle for foreign investors launching startups in Dubai. The UAE has recently launched the 10-year Golden Visa and 5-year Green Visa that enables long-term residency in the country without the need for a sponsor. These visas even allow you to sponsor your dependents without any hassle. However, you need to know about the Green and Golden Visa eligibility requirements before applying for one. Business setup advisers in Dubai can help you with that.
Wide Range of Lucrative Industries
Investors from multiple nations have successfully established their start-ups in Dubai. Interestingly, Dubai offers lucrative industries in which you can set up a business. Some promising industries for startups in Dubai are Fintech, IT, cyber security, Agritech, Cleantech, E-commerce etc.
History of Startup Success in Dubai
Newbie entrepreneurs often look at their predecessors' track records before deciding to set up a startup business in Dubai. Successful startups are always a big inspiration to emerging ones. Companies including Careem, Souq.com (now Amazon. ae), Tabby, Huspy, Sarwa, Ekar etc, created some of the startup success stories in Dubai.
Fuel your Startup Engine with Jitendra Business Consultants
Dubai is a haven of emerging startups and entrepreneurs can find abundant support everywhere in the emirate. However, the process of business setup in Dubai can be complex for entrepreneurs who are new to the region. Business setup consultants in Dubai such as Jitendra Business Consultants (JBC) can help you navigate the complex requirements set out by the licensing authorities.
We are one of the leading providers of business setup services in Dubai with more than 20 years of experience. JBC has a team of highly qualified professionals who can advise you on the business activities, types of licenses, visas, and other regulatory requirements related to the UAE corporate tax, Economic Substance Regulations (ESR), Anti-Money Laundering and Combatting Financing of Terrorism (AML-CFT), Ultimate Beneficial Ownership (UBO). Open a company in Dubai hassle-free and fast with JBC's advice.