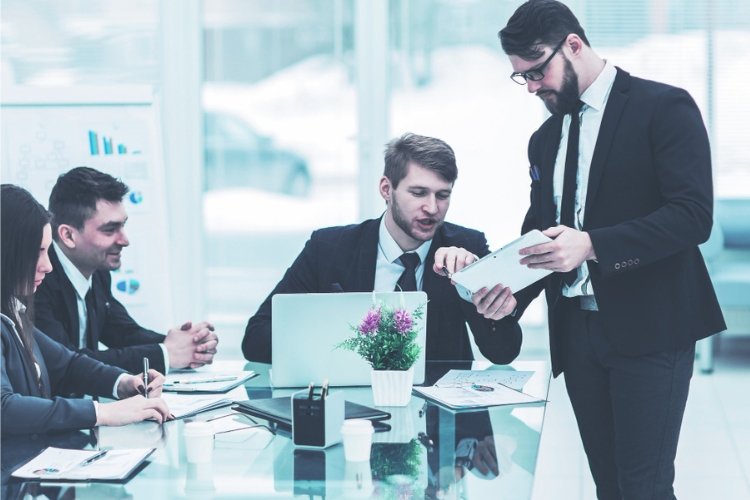 When going ahead becomes impossible, companies may choose to carry out voluntary liquidation in the UAE for a graceful exit. Appointing company liquidators in the UAE is a mandatory requirement to wind up a company as per relevant rules and regulations. Moreover, companies operating in ADGM free zone need to appoint ADGM-registered liquidators.
However, the liquidation process may encounter unnecessary roadblocks if you choose the wrong liquidators in the UAE. This blog will guide you on the key factors you must consider while choosing the right company liquidator in the UAE. Read ahead to know more insights:
Find Liquidators Registered with ADGM
ADGM has a list of liquidators in the UAE who are registered with the free zone authority. Directors or shareholders need to check the list of registered company liquidators in ADGM while selecting the liquidator. Companies licensed by ADGM must select the liquidators from this list.
Check if the liquidator is experienced
The UAE is a hot hub of companies and individuals providing corporate services including liquidation. Try to hire liquidators in the UAE who possess vast experience in winding up companies. An experienced provider of liquidation services in the UAE can offer you customised solutions and make the process hassle-free.
Check the Size of the Firm
The size of the company can be critical for closing down your company without any hassle. A large liquidation company may have strict policies to quickly identify relevant issues in the liquidation process. On the other hand, a small or medium liquidation firm will give you the services of its best professionals to make the liquidation process easy. Unlike a large firm, small companies may not entrust the responsibility of closing down their company to junior employees.
See if They Value Professionalism
Carry out research on the ADGM-approved liquidators before hiring one of them. Companies valuing professionalism is a great green flag. It is a good indicator if the liquidation service provider answers your enquiries quickly and efficiently and treats you with courtesy and respect. Companies that tick these boxes are likely to give you a positive experience once the liquidation process starts.
Companies with a Good Reputation
The liquidation process in ADGM must be as per the free zone authority's regulations. Therefore, it is imperative that the liquidator holds a good reputation in the market as well as with the free zone authority. A liquidator with a good reputation is likely to follow professional ethics and less likely to engage in unscrupulous dealings. Companies without a code of ethics may often provide you with illegal solutions in case you encounter any hindrance in the liquidation process.
Demand Impartiality
Impartiality is one of the top qualities that an ADGM-approved liquidator is required to demonstrate. The liquidator must be completely independent of the business. You should not take any chance with this and any possibility of personal bias or conflict of interest should prevent the appointment of a liquidator.
The Liquidator must Understand UAE Regulations
The process of voluntary liquidation in the UAE involves many mandatory steps. However, a company undergoing liquidation is required to meet certain regulatory requirements as well. If directors and shareholders are oblivious to such regulatory requirements, it may considerably delay the liquidation process in addition to incurring hefty penalties.
Hiring experienced liquidators in the UAE may help you avoid penalties related to regulatory requirements such as VAT deregistration, Economic Substance Regulations (ESR) and Ultimate Beneficial Ownership (UBO).
Hire ADGM-Approved Liquidators in the UAE
The process of company liquidation in the UAE is a complex process that requires assistance from experienced liquidators. However, you should not hire company liquidators without carrying out proper prior research. You can consider the factors listed in this blog while hiring the right liquidators in the UAE. If you are aiming to hire competent, ethical and highly experienced company liquidators in Dubai, look no further than Jitendra Business Consultants (JBC).
We are one of the leading providers of company liquidation services in the UAE with years of experience and a solid reputation. JBC is a part of Jitendra Chartered Accountants (JCA), which is an audit firm based in Dubai, UAE, since 2001. Mr Jitendra Gianchandani and Ms Divya Gianchandani, both founders of JCA and JBC, are officially registered with ADGM as company liquidators. Contact us today to complete your liquidation process hassle-free.