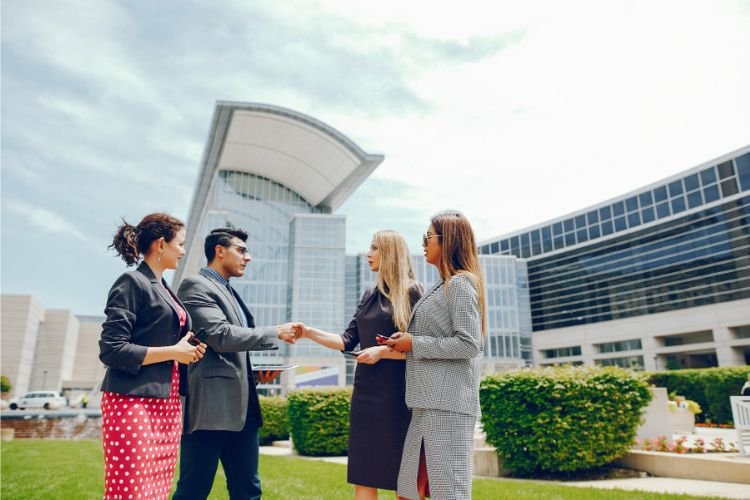 The Kingdom of Bahrain, a small but strategically positioned island nation in the Arabian Gulf, has emerged as a regional business hub. Its well-developed infrastructure, business-friendly policies, and strategic location have made it an attractive destination for entrepreneurs looking to establish a company in the Middle East. In this comprehensive guide, we will delve into the intricacies of company formation in Bahrain, highlighting the role of business setup consultants in the process.
Why Choose Bahrain for Company Formation?
Before delving into the nitty-gritty of company formation in Bahrain, let's discuss the reasons for investing in the country:
Strategic Location: Bahrain's strategic location offers easy access to the Gulf Cooperation Council (GCC) markets, making it an ideal base for businesses looking to tap into the rapidly growing economies of the region.
Business-Friendly Environment: Bahrain has consistently been ranked as one of the most business-friendly countries in the Middle East, with transparent regulations and policies that support foreign investment.
Infrastructure: The nation boasts a modern infrastructure, including state-of-the-art transportation, telecommunications, and financial systems, essential for smooth business operations.
Tax Benefits: Bahrain offers a favourable tax regime, including no corporate tax, no personal income tax, and no Value Added Tax (VAT).
Ease of Doing Business: The Bahraini government has implemented reforms to streamline the process of setting up and running a business, reducing bureaucratic hurdles.
Understanding Company Incorporation in Bahrain
Setting up a business in Bahrain involves a series of steps, each of which requires careful consideration and adherence to local regulations. These steps can be simplified with the assistance of business setup consultants who possess expertise in navigating the local business landscape.
Step 1: Choose the Right Business Structure
Bahrain offers several business structures, including:
Sole Proprietorship: Owned and operated by a single individual.
Partnership: A collaboration between two or more partners.
Limited Liability Company (LLC): A separate legal entity with limited liability for its shareholders.
Branch Office: An extension of a foreign company.
Joint Venture: A partnership between local and foreign entities.
Step 2: Reserve a Business Name
Choosing a unique and relevant business name is crucial. Consultants can help you navigate the name reservation process, ensuring it adheres to Bahrain's naming regulations and is available for use.
Step 3: Obtain Security Clearance
Obtaining a security clearance is mandatory for foreign investors to open a company in Bahrain. Investors need to through the security clearance process designed by the national passport and residency affairs in Bahrain. It is the complete discretion of NPRA to approve or reject any security clearance in Bahrain.
Step 4: Obtain Necessary Licenses and Permits
Opening a Business bank account in Bahrain or a Company Bank account in Bahrain is mandatory to obtain a Capital Deposit Certificate. A bank account certificate is required to complete the company formation process and activate the company.
Step 5: Capital Requirements and Shareholding
LLCs require a minimum capital investment, which varies depending on the type of business. Business setup consultants can assist in calculating the required capital and guide you in determining shareholding percentages for shareholders.
Step 6: Drafting the Memorandum and Articles of Association
This document outlines the company's structure, activities, management, and other key details. Business setup consultants can help draft this document in accordance with Bahraini regulations.
Step 7: Register the Company
Registering the company involves submitting the necessary documents to the Ministry of Industry, Commerce, and Tourism. Business setup consultants can ensure all required documents are prepared accurately to expedite the registration process.
Step 8: Obtain Residency Permits
For key personnel and shareholders, obtaining residency permits is often necessary. Business setup consultants can navigate the immigration process, helping you secure the required permits.
The Role of Business Setup Consultants in Bahrain
Business setup consultants play a pivotal role in simplifying the complex process of company formation in Bahrain. Their expertise and local knowledge are invaluable in ensuring a smooth and efficient setup process. Here's how consultants can assist:
Expert Guidance: Consultants possess an in-depth understanding of Bahrain's legal and regulatory landscape, enabling them to provide accurate and up-to-date advice.
Customized Solutions: Consultants assess your business needs and tailor solutions that align with your objectives, ensuring you make informed decisions.
Document Preparation: From drafting legal documents to preparing application forms, consultants ensure all paperwork is complete and compliant.
Efficiency: Consultants are well-versed in the processes and can navigate bureaucratic procedures swiftly, saving you time and effort.
Networking: Established consultants have valuable networks within the local business community, which can open doors for partnerships, collaborations, and potential clients.
Mitigating Risks: Business setup consultants help you identify and mitigate potential risks by ensuring compliance with local regulations.
Hire the Best Business Setup Consultants in Bahrain
Setting up a business in Bahrain can be a rewarding endeavour, given the nation's favourable business environment and strategic advantages. Navigating the complexities of company formation, licenses, and regulations, however, requires expert guidance. Business setup consultants in Bahrain such as Jitendra Business Consultants (JBC) can serve as valuable partners throughout the process, leveraging their knowledge and experience to help you establish a successful business presence in Bahrain.  We are one of the leading providers of business setup services in Bahrain. By collaborating with JBC's professionals, you can unlock the full potential of this thriving Gulf nation while minimizing risks and maximizing opportunities.