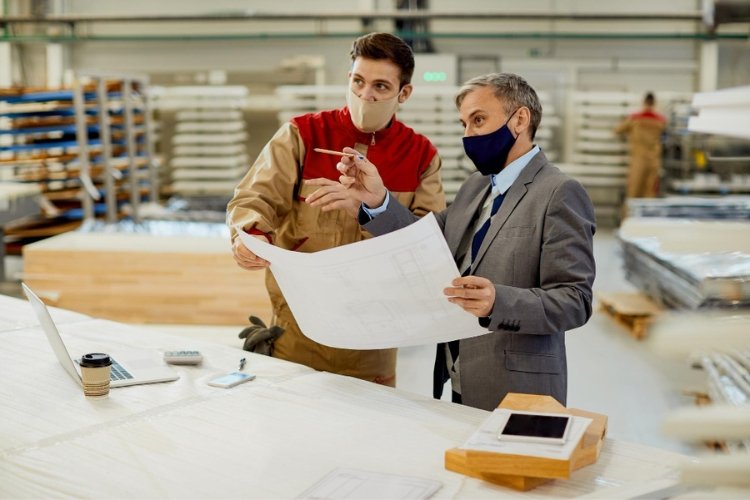 Starting a plywood manufacturing business in the Dubai mainland can be a lucrative venture, given the high demand for plywood in the construction industry. However, it also involves some mandatory steps and requirements associated with the process of business setup in Dubai. Foreign investors who are new to the region may struggle with the mandatory requirements but business setup consultants in Dubai can help them navigate the steps.
In this blog, we will share with you some of the key things you must follow to set up your plywood manufacturing business in Dubai mainland. Read ahead to gain more insights:
Key Things to Remember Before Applying for a License
Before applying for a plywood manufacturing license in Dubai, you need to consider the following prerequisites:
a). Develop a Business Plan
Develop a comprehensive business plan that outlines your production process, marketing strategies, financial projections, and other aspects of the business. This will help you secure funding and attract potential investors.
b). Identify a Location
Choose a suitable location for your manufacturing unit, taking into consideration factors such as proximity to raw materials, transportation, and utilities such as electricity, water, and gas.
c). Register your Company
In this step, you need to register your business with the Department of Economy and Tourism (DET) and obtain the necessary licenses and permits. You may need to consult with business setup consultants in Dubai to ensure compliance with the regulations.
d). Source Raw Materials
Source the raw materials required for plywood production, such as wood veneers, glue, and other chemicals. Dubai has several suppliers for these materials, and you can research to find the best deals.
e). Buy Machinery
Acquire the necessary machinery and equipment for plywood production. You can either purchase new machinery or import used machinery, depending on your budget
F). Hire Employees
Hire skilled workers who have experience in the plywood manufacturing industry. Dubai has a vast pool of talent, and you can use job portals or consult with recruitment agencies to find suitable candidates.
g). Create a Marketing Strategy
Develop a marketing plan to promote your plywood products. You can participate in trade shows, advertise online, and network with construction companies, interior designers, and other potential customers
What License you should Obtain?
First, you need to apply for a Plywood Manufacturing License with the DET. This an industrial license that permits activities such as the manufacture of cross-wood boards, plywood boards, pressed granular wood boards, wood pasteboards (MDF), or other types of wood boards.
Approval from Dubai Municipality
The Plywood Manufacturing license is subject to Dubai Municipality rules and regulations and the authority holds a right to regulate it. Therefore, you need to obtain approval from the Department of Environment at Dubai Municipality to open a plywood manufacturing company in Dubai mainland. Business setup consultants in Dubai can assist you with the approval process.
Steps of Starting a Plywood Manufacturing Firm in Dubai
The process of setting up a business in Dubai mainland involves a series of pre-defined steps. You need to take the following actions to obtain your plywood-manufacturing license in Dubai mainland:
Select a business activity
Choose a name for the company
Determine an appropriate legal structure
Rent a manufacturing space and obtain the Ejari
Get approval from Dubai Municipality
Submit all the documents & make the payment
Receive the license
Apply for the UAE residency visas
Open a corporate bank account
hire the Best Business Setup Consultants in Dubai, UAE
The environment of business setup in Dubai is conducive to investors focusing on the manufacturing of plywood. However, applying through business setup consultants in Dubai is advisable if you want to expedite the licensing process. When it comes to companies offering business setup services in Dubai, look no further than Jitendra Business Consultants (JBC).
We are one of the leading company setup consultants in Dubai with years of experience and expertise. Our highly qualified consultants are well-versed in UAE Immigration and Labour Law. We provide a tailor-made solution for requirements such as company formation, visa processing, bank account opening, Economic Substance Regulations (ESR), Ultimate Beneficial Ownership (UBO), Corporate Tax and Anti-Money Laundering (AML) compliance. Call us today for a valuable consultation on starting any type of business in Dubai.