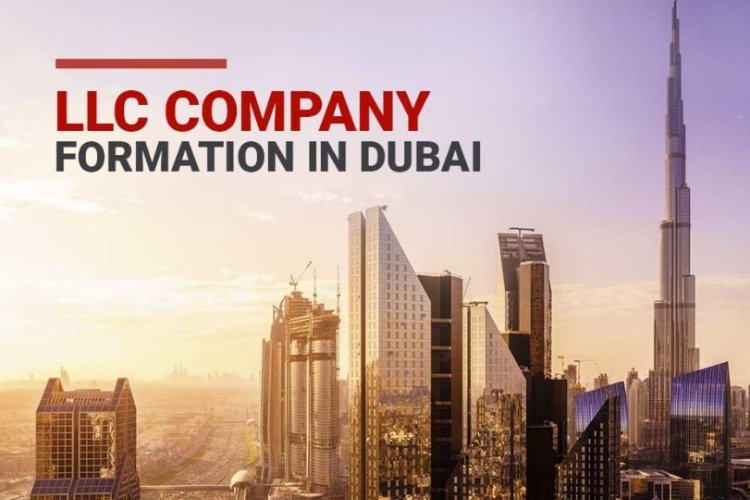 The regulations of business setup in Dubai provide you with multiple options when it comes to choosing an appropriate legal structure. A Limited Liability Company (LLC) is one of the most popular forms of legal structure among foreign investors. Opening an LLC in Dubai mainland offers you a diverse range of benefits including liability protection and management flexibility.
Opting for LLC registration in Dubai has more advantages compared to sole proprietorships and civil companies. In this blog, we will carefully examine what is an LLC in Dubai and the benefits associated with this legal form. If you are confused about the LLC structure, business setup consultants in Dubai can advise you. Read ahead to know the benefits of setting up an LLC in Dubai in 2023:
Asset Protection for Owners
The owner of a Dubai mainland LLC will be protected from personal liability for the acts of the company or other partners. Creditors cannot legally pursue the personal assets of the LLC (house, savings, accounts etc.) owners to pay off the company's debts. On the contrary, creditors can pursue the personal assets of sole proprietors as against business debts.
100% Foreign Ownership
Foreign investors can fully own their companies by registering an LLC in Dubai mainland. A foreign investor is not required to partner with a UAE national (local sponsor) while opening an LLC. In the old days, the formation of an LLC in the UAE was possible only through a local sponsor who is entitled to at least 49% of shares in the company. However, the visionary leaders of the UAE scrapped the local sponsorship rules, giving complete ownership to foreign investors. Company formation consultants in Dubai can help you register a mainland LLC.
Ability to Trade Anywhere in the UAE
As per the regulations of business formation in the UAE, you can register a company in the mainland or any of the 45-plus free zones. However, a free zone company is allowed to trade only within the free zone premises. A free zone company can trade in the mainland only if it signs a contract with a local distributor. A mainland LLC, on the other hand, is free from such trade restrictions.
Set up with multiple shareholders
A UAE mainland LLC is popular among foreign investors because it allows company formation with multiple shareholders or partners. You can register an LLC in Dubai with 1 to 50 shareholders. These shareholders can be either individuals or corporate entities. One-member LLCs are nowadays popular in the UAE with the scrapping of the local sponsorship rule.
Wide range of business activities
You can choose a number of activities by incorporating a Dubai mainland LLC. The Department of Economy and Tourism (DET) is the competent authority issuing a trade license for LLCs in Dubai mainland. The DET permits more than 2000 business activities in Dubai and you can choose an appropriate activity. Business setup advisers in Dubai can help you choose a suitable activity for your mainland LLC.
How to set up an LLC in Dubai Mainland?
Setting up an LLC in the Dubai mainland is an easy process if you stick to the steps mandated by the DET. The following are the mandatory steps for registering an LLC in Dubai:
Choose a business activity
Give a name for the LLC
Determine an appropriate legal structure for the company
Rent an office space in a suitable location
Get external approval if any Special Activity is involved
Submit all the documents and make the payment
Receive the trade license for the LLC in Dubai
Apply for UAE Residence Visas
Open a bank account in Dubai
Business Setup Advisers in Dubai can Help you
Setting up an LLC in Dubai is straightforward if you work with a professional company formation specialist like Jitendra Business Consultants (JBC). Business setup advisers in Dubai such as JBC can quickly get you up and running. We are one of the oldest and leading providers of company formation services in Dubai with more than 2o years of experience.
JBC has highly qualified consultants who can advise you on major requirements of real estate company registration in Dubai such as CBUAE approval, document drafting, visa processing, and bank account opening. Our consultants are highly qualified and well-versed in UAE immigration law and labour laws. JBC's company setup consultants in Dubai can also assist you to meet the mandatory regulatory requirements related to Corporate Tax, AML-CFT, Economic Substance Regulations (ESR) and Ultimate Beneficial Ownership (UBO).